Think green – act sustainably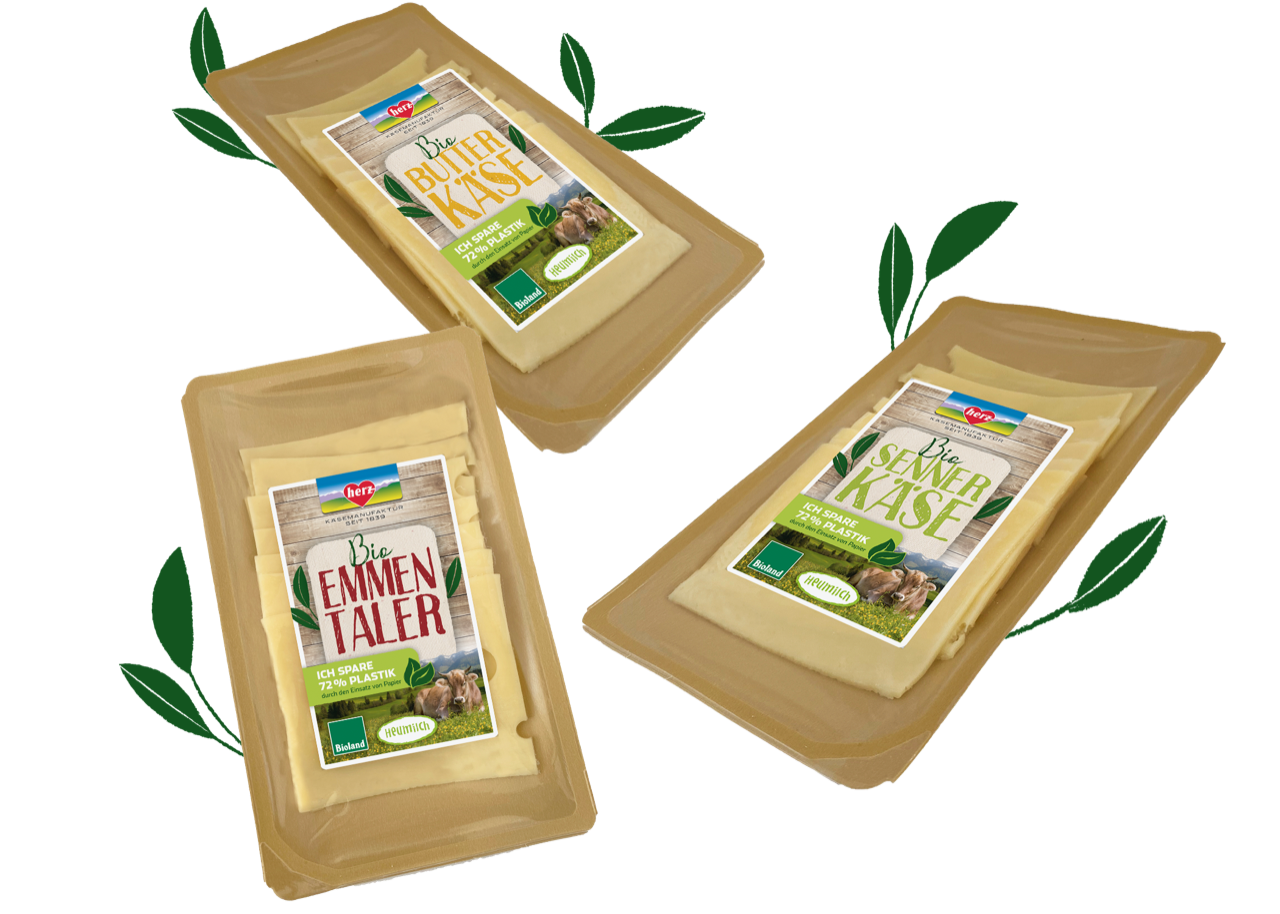 The new cardboard packaging for cheese slices saves plastic and is recyclable after separating the individual components. For our new organic cheese slices "Organic Alpine Dairy Cheese", "Organic Butter Cheese" and "Organic Emmental Cheese" we now use a new cardboard packaging.
This consists of a cardboard tray, which for quality reasons must be coated with a thin film. Together with the top film, the coating is very easy to peel off and can be taken separately to the collection of recyclable materials and recycled. This major step can save approx. 77% of plastic compared with conventional plastic packaging. The paper content of the packaging is over 72%.
After enjoyment comes environmental protection!
This is how easy it is:
1. Open
To open the package, pull the top film as usual from the bottom left to the top right.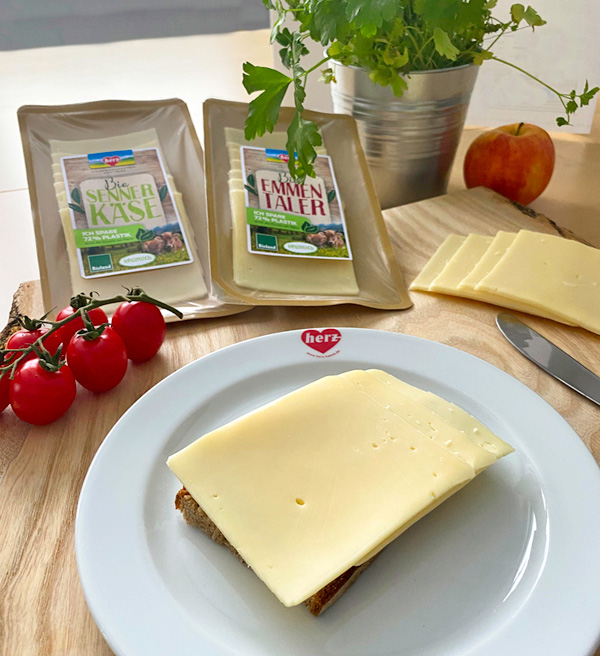 2. Take out
Take out the cheese slices and enjoy!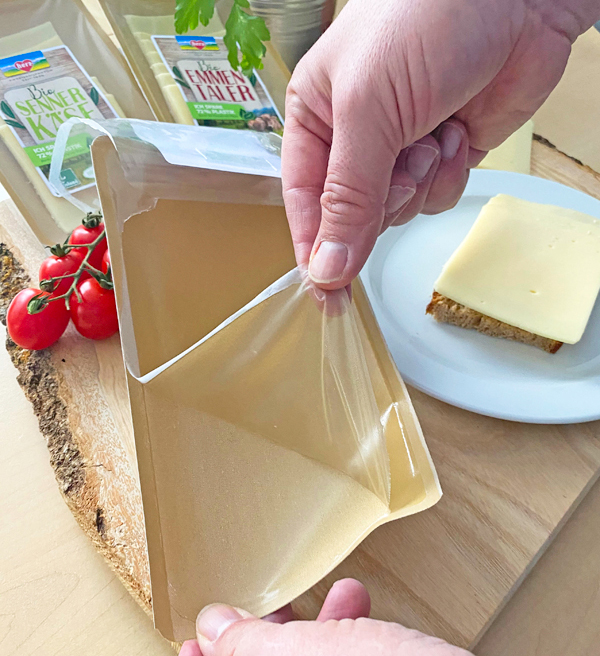 3. Remove
After enjoying, remove the thin film coating from the carton. To do this, pull off the foil together with the top foil in a sweeping motion.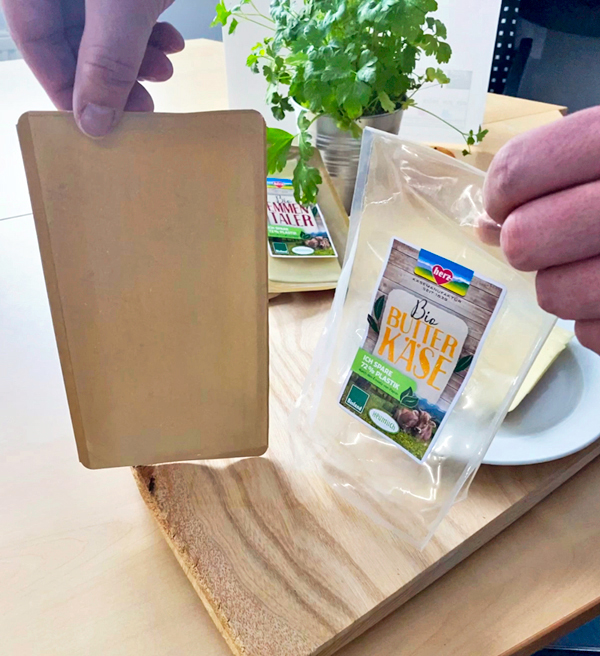 4. Disposal
The foil can be disposed of and recycled via the yellow bin/yellow bag. The cardboard can be recycled via the waste paper collection.